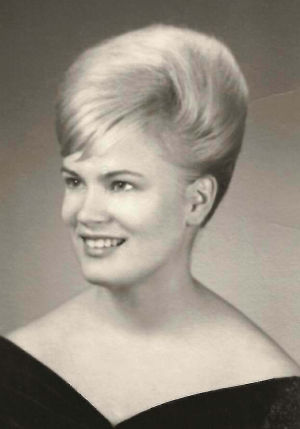 Joy A. Maras, 71, of Fridley, Minn., succumbed to scleroderma and lupus on March 5, 2014 at Unity Hospital in Fridley.
She retired from Target after 35 years.
She is survived by her loving husband, Richard; sons, Craig (Tami) and Tim (Ann Baxter); grandchildren, Samantha and Jessica; mother, Esther Anderson; sisters: Judy (Bob) Sweet, Jane (Bernie) Bissonette and Joanne (Joe) Catani; and many other relatives and friends.
She was preceded in death by her father, Adolph Anderson.



Funeral: Service will be 3 p.m., Sunday, March 9, at Miller Funeral Home, 6210 Highway 65 NE in Fridley.
Visitation: Will be one hour prior to the funeral at the funeral home.
Burial: Private interment will be in Maple Hill Cemetery in Hibbing.
Memorials: Preferred to the Scleroderma, Lupus or St. Jude foundations.