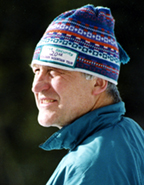 George Saari died of a cardiac arrest while skiing in Yellowstone Park March 24, 2007. Sixty-three years old, George was widely known as a physician and a teacher of medicine.

He was born and raised in Hibbing, Minn., with his sister and twin brothers.
Saari's clinical roots go back to St. Olaf College in Minnesota and Columbia University's College of Physicians and Surgeons in New York City. It was in New York that George married Anne Trygstad, with whom he moved to Seattle, Wash., to complete his medical residency. Together, Anne and George had three children, Hans, Per and Kristina.

After spending time on Bainbridge Island and in Scandinavia, the Trygstad-Saaris moved to Bozeman to be closer to the mountains and for George to begin practicing rheumatology. He took tremendous joy in working closely with his patients, feeling personally committed to sharing his wisdom and giving back to those in need.

George felt a special fondness for the Rocky Mountains and took every opportunity to spend time with his friends and family, backpacking, skiing, biking, and camping in the outdoors. A superior athlete, George competed regularly in long-distance running and Nordic skiing competitions –- activities he pursued with humor and an infectious level of energy.

George brought this same passion to the university classroom, where he taught medicine through the University of Washington Medical School at Montana State University. He received the University of Washington's Distinguished Teacher Award in 2003.

George was a proud supporter of his children and wife, fostering their endeavors and encouraging them to live their dreams. His family and friends will forever remember his brilliant wit, his love of cooking and gardening, his skill as a woodworker, and the kindness and love with which he approached his life.

Donations in George Saari's name may be made to the Hans Saari Memorial Fund, P.O. Box 10478, Bozeman, MT 59719. For those interested in supporting the Arthritis Foundation in George's honor, there will be a fundraising walk in Bozeman for the foundation on May 19.

A casual gathering of friends and family will take place between 3 and 5 p.m. Friday, March 30, at The Emerson Cultural Center in Bozeman. Please come and visit. A family memorial service will be held in June.
He is survived by his wife, Anne Trygstad; daughter, Kristina, and son, Per; sister, Sandra Antonelli, Side Lake, Minn.; a brother, Donald (Mary) Saari of Portsmouth, N.H.; sister-in-law, Kathy Saari, Ames, Iowa; stepmother, Ida Saari, Hibbing; step-sister, Carol (Roger) Metsa, Angora; step-brother, Richard (Fawn) Hugger of Oklahoma; many nieces, nephews, aunt, and cousins.
He was preceded in death by parents, George and Harriet (Mattson) Saari; son, Hans, who died in 2001 while skiing in the Alps; brother, Dennis, and stepsister, Barbara Philips.


March 27, 2007 -- Anne Pettinger, MSU News Service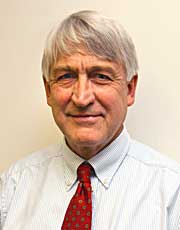 George Saari, associate director of the WWAMI medical program at Montana State University and a Bozeman doctor, died of a heart attack Saturday, March 24, while cross-country skiing in Yellowstone National Park. He was 63.
A native of Minnesota, Saari graduated from medical school at Columbia University in 1969. He was a resident at the University of Washington in internal medicine, did research in immunology and rheumatology at the national hospital of Norway in Oslo, and served with the Indian Health Service from 1970 to 1973 on reservations in Washington and New Mexico.

He received the WWAMI distinguished teacher award in 2003. He was associate director of WWAMI at MSU since 2004.
Linda Hyman, MSU vice provost for health sciences and WWAMI director, said Saari was a well-respected teacher and doctor.

"He was not just an outstanding clinician who maintained a very active practice but also someone who was dedicated to mentoring medical students on both the science and the art of medicine," Hyman said. "His commitment to medicine and his patients as well as his sensitive, wise and gentle manner embodied the role model he was to our WWAMI students. He will be deeply missed."
"George was an amazing mentor for our students," said Linda. "He understood what it takes to be a good doctor and how to convey it to budding doctors."

In the WWAMI program, Montana students get their first year of medical education on the Bozeman campus and then continue classes at the University of Washington under a cooperative agreement among the UW School of Medicine and the states of Wyoming, Alaska, Montana and Idaho.

Hyman said Saari had touched the lives of hundreds of students since 1985 when he first became a preceptor, followed by students in his daily practice. Later he became chairman for the introductory course where students learn both the science and the art of medicine.

"He had incredible grace and a gentle spirit," Hyman said. "He was a very humble person. He was a brilliant practicing doctor."

Megan Ault, managing editor of two quarterly productions of the Bozeman Daily Chronicle said she was skiing Saturday morning in Yellowstone when she came upon a group of people with Saari, who had collapsed. Other doctors skiing with Saari had tried to revive their friend with cardiopulmonary resuscitation, she said.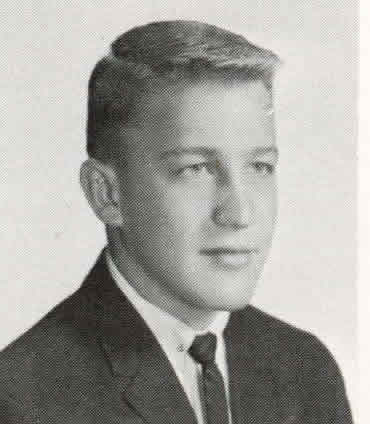 "The meeting will please come to order!" Which meeting? Is it National Honor Society, or Student Council? For George Saari, it could become a little confusing, as he is the president of both of these important organizations. George has had the experience of being sophomore class president, vice president of the 1959-1960 Student Council, a member of Demolay, Hi-Y, and sports staff of the HI TIMES.
This all around senior has a wide variety of interests and capabilities. George studies quite a bit, and has been an outstanding student. His favorite courses include solid geometry and chemistry. Listening to popular music and eating pizza are the favorite pastimes of "Butch".
Enjoying all types of sports, Georgie's favorite is basketball. The more it snows, the better it is for his two hobbies, skiing and ice skating. Like any athlete, he enjoys watching events, but much prefers to take part in them. He has been a member of the track, cross country, and B-squad basketball teams.
With hopes of going into medicine, George faces a typical problem of a senior - which college should he attend? He hopes to attend either Dartmouth, John Hopkins, or St. Olaf. He will be an asset to whichever he chooses. We hope he finds a wonderful future -- as successful "Dr. S".