Brooklyn Grade School - Grade 5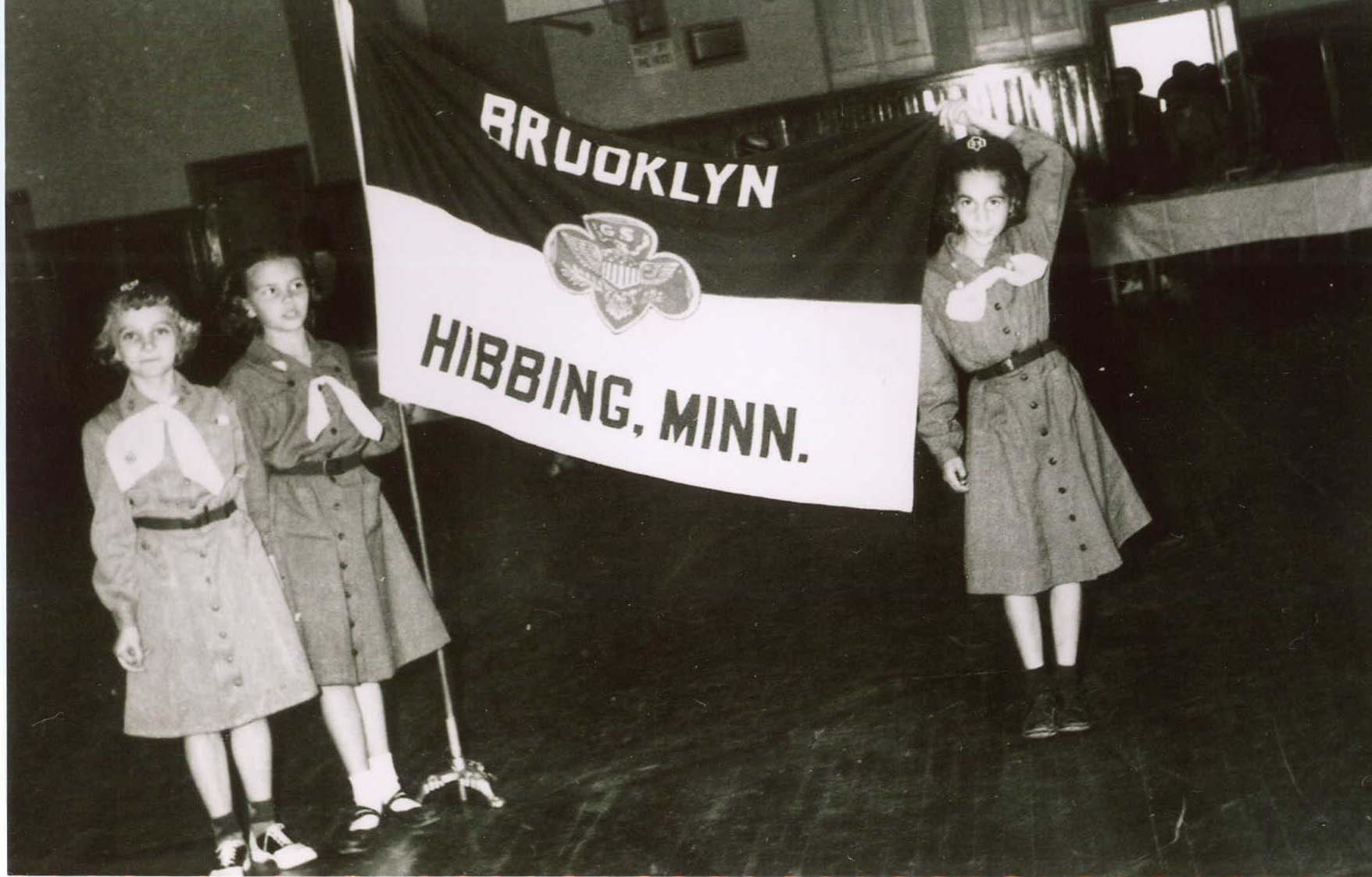 Francis Fink, Marlene Davich, and Rochelle Bianconi

1st row (from left): Goldie Greenwood, Shelly Bianconi, Jackie Fiori, Mickey Grigoni,
Ed Bizal, Joe Galli, Angela Giombetti, Joy Anderson, Francie Fink.
Middle row (from left): Joyce Nelson, Prudy Bieto, Michele Fournier, Marilyn Davich,
Sharon Conklin, Dave Guye, Brian Butler, Richard Dimatteo.
Top row (from left): Keith Clark, Howard Danielson, Jerry Hamman, Delores Geary,
Caroline Christman, Chuck Bussey, Jim Gargano, Ray Doberstein, Stuart Dye.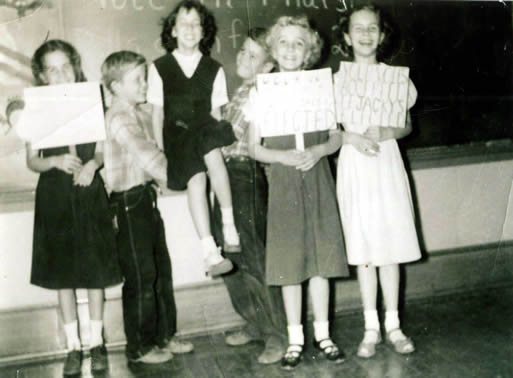 Grade 4 or 5:
Rochelle Bianconi, Ed Bizal, Jackie Fiori, Brian Butler, Francie Fink, Marilyn Davich.
Looks like Jackie was elected, but don't have a clue to what!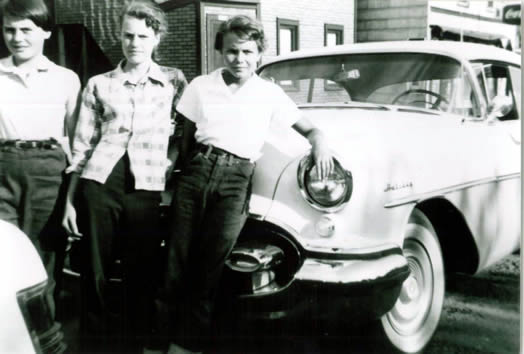 Judy Maras, Elsie Thronson, Marilyn Davich - 12 years old.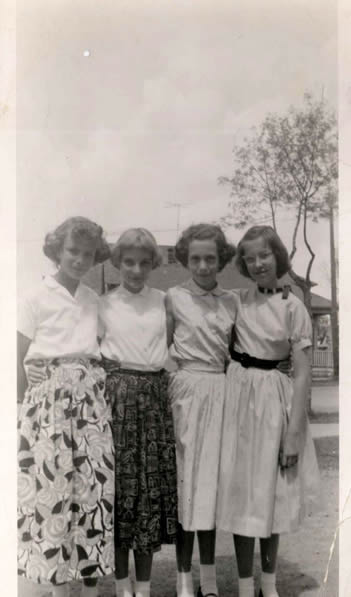 Brooklyn Divas: 6th grade (from left to right)
Marilyn Davich, Francie Fink, Angela Giombetti, Pat Kemptgen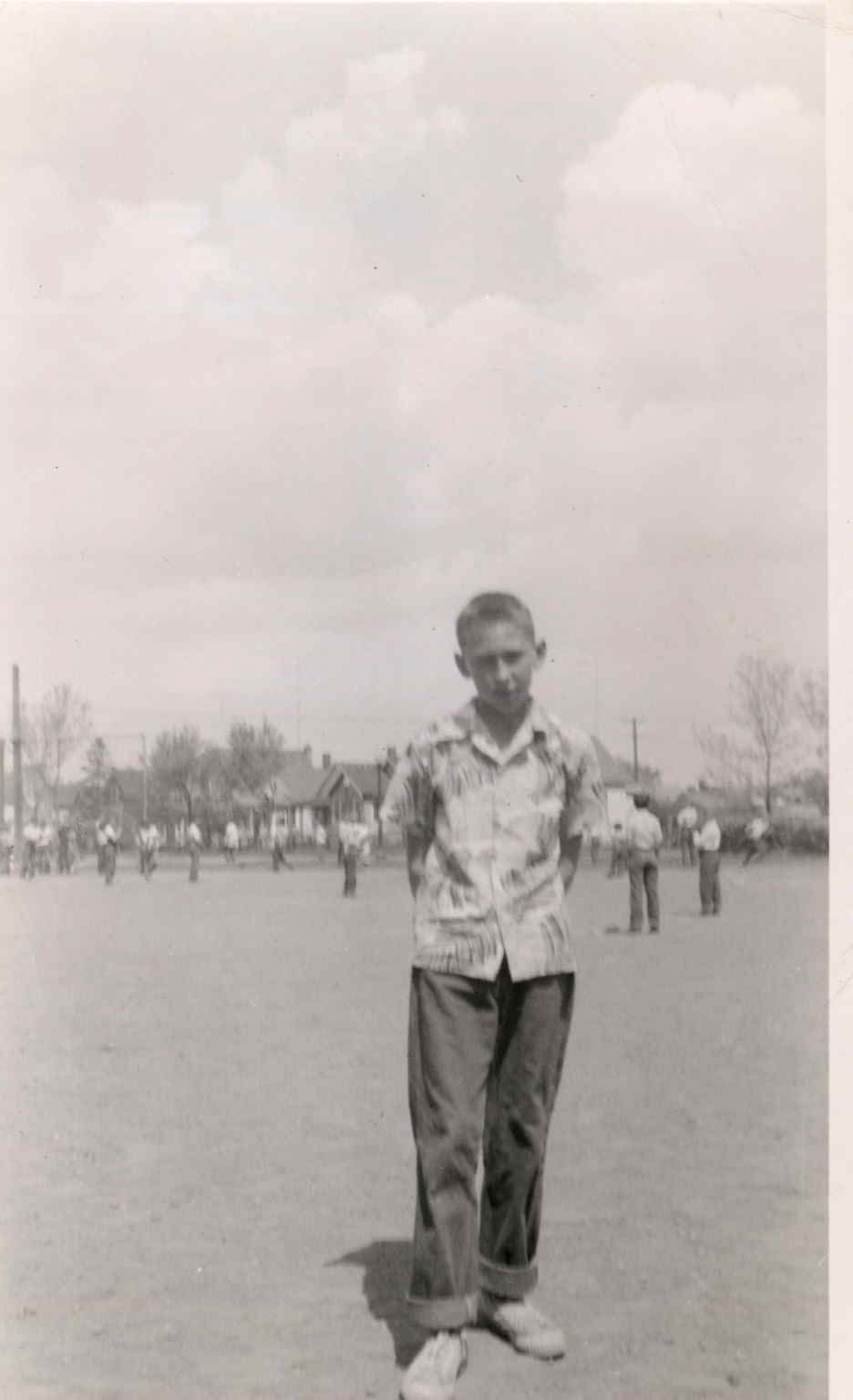 6th Grade: Mike Kanieski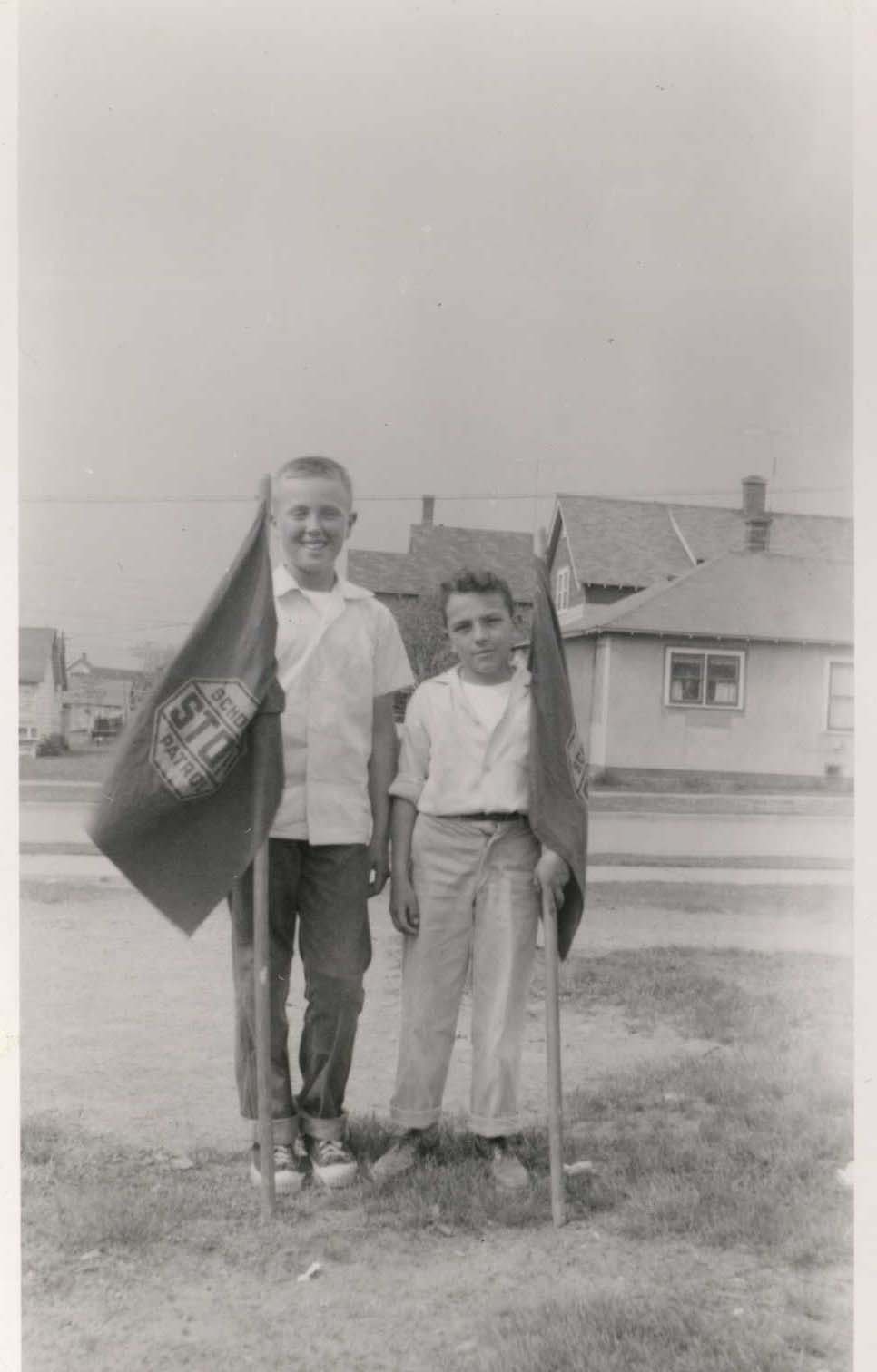 Brooklyn Patrol - 6th Grade:
Peter Frantti and Dave Baratto (1962)
The Brooklyn kids at the 25 year reunion in 1986
1st Row: Diane Stahl (red dress), Jackie Fiori, Marilyn Maras (white dress), Joyce Fiori, Jonne Kay Gregorich, Judy Popovich, Joe Galli, Butch Kirsling
Next: Marilyn Davich, Dave Swanovich (behind Marilyn), Tony Potami, Joy Anderson, Francie Fink, Jimmy Gargano
(behind Francie), Frank Urbia, Peter Frantti, Judy Maras, Brian Butler.
(Oops! Joy wasn't a Brooklynite but she fits in well!)
---
These are pictures taken on 4-15-2006 of the various business buildings in Brooklyn, MN mentioned in
Jackie Fiori's story. We will be adding captions at a later date.